Cognac has long been a status symbol in China, gifted to impart good luck and wealth to loved ones, especially during new year celebrations or wedding banquets. Traditionally, the spirit would then be drunk neat with the meal, but we are seeing changes. If the older generation still prefers cognacs offered for special occasions, today's consumers are more and more connoisseurs and appreciate the spirit in various and varied interpretations.
First introduced to the Chinese when Shanghai become a treaty port in the 1800s, Cognac consumption habits have been driven by name brand recognition and status, but that is changing. We spoke with Ezra Star, a Cognac Educator who moved to Hong Kong not long after the pandemic started. Star has since opened two bars there, The Pontiac and Mostly Harmless. After nearly two years behind the stick and exploring Hong Kong's bar scene, she's learned a lot about how Chinese consumers' taste for Cognac has evolved.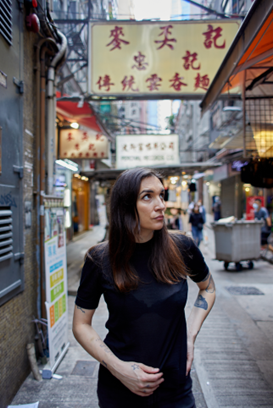 Star's experience emphasizing the versatility of the spirit in the United States has transferred well to Hong Kong. At her establishments where she encounters Hong Kong's younger generation, she's been introducing locals to drinking Cognac in different ways, either through mixed drinks or more elaborate cocktails. Because gin and soda is one of the most-ordered drinks in the city, the suggestion to try Cognac and soda or ginger ale instead is often well received. Cocktails give her the opportunity to get creative. The most popular cocktail at Mostly Harmless is a Cognac and carrot cocktail. The juice of a sous-vide, salted and slightly fermented carrot is combined with orange liqueur, sweet vermouth, coconut milk and, of course, Cognac. The result is essentially "carrot cake in a glass," explained Star. She added, "People often order big brand names, so I tell customers, 'You've already had X Cognac, why don't you try this one," as a way of bringing smaller houses into the conversation.
And contrary to the very high-end reputation Cognac has with the older generation, approachability is key for younger consumers. This new generation is also more invested in learning about the craft and how Cognac gets made. "The interest is definitely there [with the younger generation] and as people learn more, they're much more interested in drinking these spirits," said Star.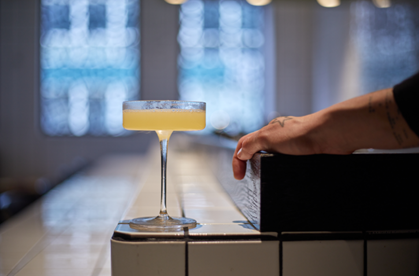 As an educator, she's helping shape tastes, acclimating imbibers to other ways of enjoying Cognac, as well as finding new ways and places to enjoy the spirit in Hong Kong herself. Finding her place in the "Fragrant Harbor" after moving from Boston has been a journey. Star commented, "When I first moved to Hong Kong during COVID, it was a challenge as many places were shut. There is also big divide between locals and expats, which I've been trying to bridge. In many ways, it's two cities: foreign and local—but the more you get to know people, the smaller that divide becomes, and people are quite welcoming."
Finding go-to spots to eat is also great way to feel at home. One of Star's favorite places is Tsim Chai Kee noodle shop, "especially their beef noodles." Another is Cheung Hing Kee. "They make delicious pan-fried dumplings that were an obsession of mine when I first moved here," said Star. And of course, she experiments pairing Cognacs with local dishes. "The dumpling from Cheung Hing Kee—especially the shrimp dumplings—go so well with a VSOP on ice. For heavy, fatty things I tend to go for younger Cognacs like a VS or VSOP for whatever I'm eating, though I'd never turn my nose at an XO," explained Star.
Cognac is reaching a turning point in how it's appreciated in China.
©Michael Kistler