Cognac culture in Miami
Everyone knows Miami is a cocktail town at heart, South Florida in general has traditionally been where northerners flock in the winter to sit by the water and enjoy something tropical. So, what do we think about Cognac? It could be said that this is a spirit that also straddles a line between deep rooted history and tradition and something more exciting. Enjoying Cognac can take you to a specific place and time. A balance between tradition and innovation. From the vineyard to South Beach, where exactly does this French spirit fit in among Miami Vices, Margaritas and Mojitos? 
Finding Cognac's Place in Miami
This January, I was invited to attend a Cognac masterclass in Miami hosted by the BNIC. About 25 individuals, most of whom were bartenders or bar owners, made up the audience. Before the event started, I said hello to folks I know and asked a few about their Cognac experience. Most were there for the same reason: to learn more about this spirit and how it can fit into a very Miami beverage program. The vibe was similar across the board – curious and open, but slightly inexperienced when it came to the topic at hand. 
Later in the day, I found myself at another local bar. Three cognacs were listed on the menu. I asked the bartender if people request them. Her response echoed the sentiment at the tasting.
"Occasionally, someone will order one," she told me.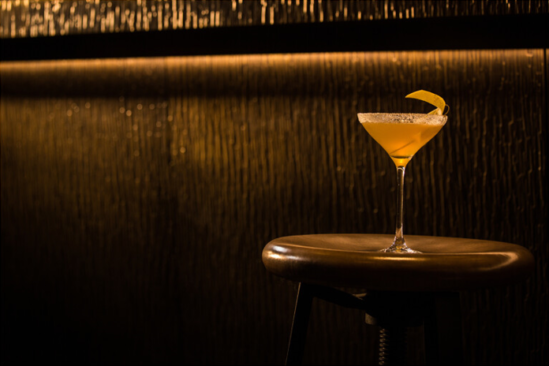 © BNIC Konoisseur
Cognac and cocktails?

 
To truly understand anything cocktail-related in Miami, there is one man who comes to mind. Gabe Urrutia is a professor and spirits educator at Florida International University's Chaplin School of Hospitality and Tourism Management. He is also the author of the popular book, Miami Cocktails. I had a chat with him to get his impression of Cognac in our cocktail landscape.
Gabe sees Cognac as a natural fit in the drinks world of South Florida. He mentioned the Sidecar as an example of this. It has those tropical elements that we enjoy here, a well-crafted spirit, orange liquor and lemon. 
There is room for Cognac to grow as a category. Much of its future success will come from beverage professionals educating curious consumers on how they can enjoy this spirit in different ways. Not just neat, but perhaps as an alternative spirit in other cocktails. Have you ever been offered Cognac as a replacement for gin in a French 75? This is just one example he gives as a way that bartenders and others can open up the Cognac conversation to South Florida drinkers looking for a refreshment.
Gabe made the point that Cognac also presents a premium experience at a price that is still largely affordable, which is something Miami locals appreciate.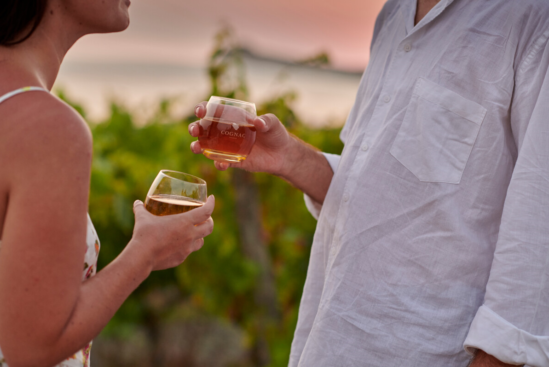 © Aurélien Terrade
Various ways of enjoying Cognac in Miami
Pawan Pinisetti, Managing Director and Executive Chef at Hotel Greystone on Miami Beach, offers 19 different cognacs on his menus at the jazz bar and Sérêvène restaurant located on the property. This is likely one of the more diverse offerings in the area, and truly a refuge for South Florida Cognac enthusiasts.
Pawan says, "Drinking Cognac is like drinking history." He emphasizes that this is a spirit that deserves respect. 
Here at Chef Pawan's restaurants, those who are interested in that more traditional dark-spirited cocktail experience can absolutely find that in our ever-evolving city. In fact, at Hotel Greystone, guests have the option to taste something very special and learn more about the deep history of Cognac. 
Cognac's prime place in this Miami Beach bar and restaurant also extends to the dinner menu. Pawan offers a Cognac dessert called "The 305." An affogato style ice cream topped with Cognac as an ode to history, decadence, with a little bit of a Miami-spin. As a city that still very much loves to be seen, maybe that's just what we need here – to feel like we have a part in the Cognac experience.  
Pawan acknowledges that most of the Cognac drinkers who stop by his concepts are international visitors, but with education, locals have the opportunity to come around to Cognac as a more regular part of their drinking culture. Just like in the way that Cognac is made with perfect balance to age, so must we offer balance in the way that the spirit and its cocktails are presented. 
Over the course of writing this article, I've seen a couple Cognac tastings pop up in Miami, including a collaboration with a premium Napa Cabernet producer and a Cognac brand. A top fine wine shop in Miami also recently posted a Cognac tasting event open to the public. After these conversations with experts on the topic, and the flurry of tasting activity, I feel as though Cognac is gaining popularity with us here in Miami. A spirit with a rich past has a bright future in the flashy world of Miami cocktails.