How do the experiences of tasting and remembering, particularly forgotten places, intertwine? Journalist Victor Coutard discussed with two Cognac enthusiasts who live far away from their home country: French actress Victoire Loup, who lives in Los Angeles, and Iranian artist Pooya Abbasian, who has lived in Paris for the past ten years.
Victoire Loup: "Remembering in order to recall past experiences"
Tasting is a sensory experience that can be described and shared. It is also an intimate experience, like a journey through one's memory, as Victoire Loup and Pooya Abbasian suggest. Both of them spontaneously use the vocabulary of memory or remembering when discussing Cognac.
Now back in Los Angeles after a year in France preparing and publishing her book Cuites (a collection of recipes and post-party anecdotes from some of France's greatest chefs), the food writer tucked away a bottle of Cognac in her luggage.
"I associate Cognac with a symbolic interlude: the period of time after dinner, a stolen moment that simply doesn't exist in California. In France, you might stay at the table for hours putting the world to right while the opposite is true in the United States: you arrive early, talk, get down to business, and as soon as you have finished the last spoonful of dessert, you get the impression that it's time to leave. I miss this very French moment where time appears to stand still. It's always the occasion to dive deeper into a conversation, open a box of chocolates, turn over the vinyl record you forgot about during dinner… and open a bottle of Cognac!"
As the former director of the Fooding dining guide, she places great importance in memory when it comes to tasting. "When I review restaurants, for instance, I don't take any notes. Instead, I rely solely on my memory because it only retains key information. It is a filter, which sometimes forgets certain details, but which has the advantage of paring down my words and allowing me to find the central theme." 
Pooya Abbasian: "Remembering in order to draw links between the past and the future"
Having spent the last decade living in Paris, Iranian film-maker Pooya Abassian, who regularly works with film director Jafar Panahi, particularly on the film Taxi Tehran (winner of the Golden Bear prize for Best Film at the Berlin International Film Festival, 2015), explores the dimensions of memories through images. "In any case, I believe that the very act of filming is intrinsically linked to the idea of remembrance," he highlights.
He further develops this concept when he talks about Cognac. "Like cinema, Cognac gives weight to the passing of time. And this is something I'm particularly sensitive to. The tasting experience allows me to immerse myself in my history." He returns to talking about cinema. "I'm obsessed with the images and often ask myself why. I believe that, because of my background, I yearn to visualize the memorization process. However, I also want to create my own memories of my life in France and here's another parallel with Cognac: by materializing time, Cognac allows me to project myself in the future."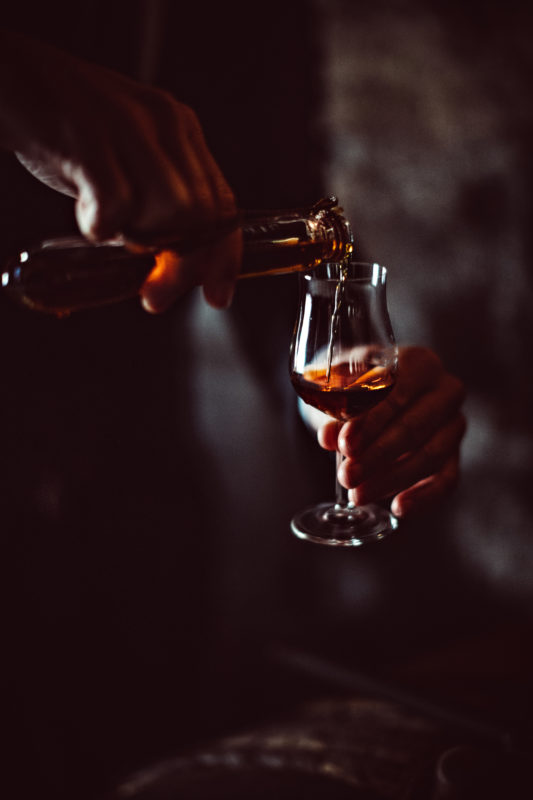 ©Benoît Linero