COGNACS EDUCATORS AROUND THE WORLD: EP.1 INDIA WITH AJIT BALGI
Have you heard about Cognac Educators?  They are worldwide prescribers who aspire to spread Cognac culture and knowledge in their own countries through seminars, masterclasses and various training courses. In this series we offer you a dive into the mind of some of the BNIC Cognac Educators. Former sommelier, Ajit Balgi is now one of the most renowned Cognac specialists in the world — and an active Indian BNIC Cognac Educator.
Portrait of our guest speaker:
Ajit Balgi
Ajit Balgi started his career by studying hospitality, as a graduate degree. After working as a bar and a nightclub manager, he flew to London. That's where he discovered everything he wanted to know about wines and luxurious spirits. Currently based in Mumbai (on the western coast of India), he founded in 2014 The Happy High, a company which aims to educate consumers and spirit enthusiasts.
Weekly, he runs certified wine courses, but also created an online course on spirits. Over the years, he trained no less than 5,000 professionals. From time to time, he'll design wine lists and run wine programs for restaurants, when he's not at home enjoying a glass of Cognac. He told us everything about his vision and passion.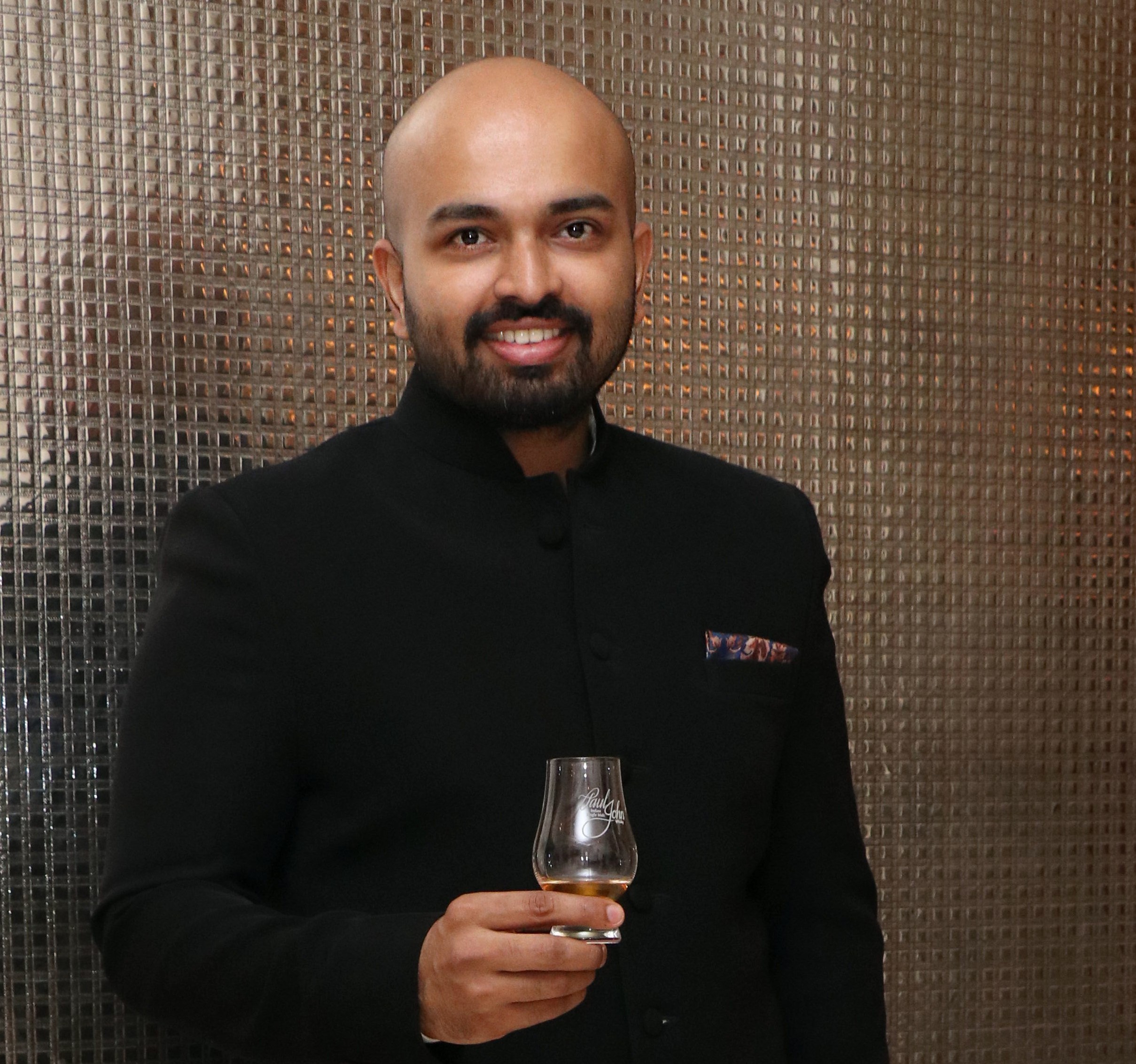 If you could describe Cognac in one word, what would it be? 
Refinement. When I think of Cognac, I think about the whole process. The grapes, the wine, the aging. Even the glasses they serve Cognac in: their design is so beautiful. Everything is so refined. And most people in India think of it as a refined product as well. Part of my job is to take that refinement to an accessible level. 
What distinguishes Cognac from other spirits? 
When I speak about Cognac, I include the entire process, from grape to glass. Everything is very regulated: I know I need to pass this on to as many people as I can. Cognac is actually the most regulated brandy in the world. There's no such thing as a bad Cognac. Of course, some people, depending on their taste, can distinguish one Cognac from another. But it's definitely the process that makes Cognac stand out from the other spirits. In India, people don't know what distinguishes Cognac from other spirits, they just know it's luxurious: it's part of my job to educate them. 
What's one thing you've learned during your Cognac Educator training that surprised you? 
Most of the time, you'll find that the "age" of a bottle is relevant, especially when it comes to spirits: 20 years, 30 years, 40 years, etc. But when I got the opportunity to work with Cognac, I found out that it was never about the age, but more about the final blend in the bottle. Here's a great example I often give: Cognac is like a football team. You don't want 80 year old running on the field, trying to play football. You can have a couple of them, but you also need to pick a couple of young players that are still able to run — and score. That's what Cognac is about. 
It must be very special to pass down what you know about Cognac during masterclasses, trainings and tastings. What do you enjoy the most?
I enjoy three things. First one is definitely speaking about the small batches. The tiny vineyards in Cognac that all deserve to be as well-known as the big ones. Second one is the wood. People have studied wood, and know what wood Cognac goes in, but there's so much more about this spirit. Last but not least: the tasting. Because most of the time I'll meet people who have never (ever) tried Cognac, and for whom it's a first! It's exciting to witness someone start their journey with Cognac.  
What do you like the most about Cognac? 
A lot of old Cognac still have the boldness of younger ones. That's exactly what I like. 
If you were a Cognac, how would you be, and why?
I would like to be a mature and rancio* Cognac, but with a lot of youthfulness. Never kill the child that's inside of you! Be positive. It's a bit of a metaphor for life as well, and that's how I want to be perceived when I grow old. 
What's one person you would love to share a Cognac with? Dead or alive? 
I have never given that question a thought. But when it comes to Cognac, in India at least, it would probably be anyone who appreciates it, and aspires to know more about Cognac. So that I can share my thoughts with them, and they can share theirs with me. 
What is, according to you and your personal preferences, the best way to enjoy Cognac?
It depends on the time of the day. If it's 12 in the afternoon, by the pool, I enjoy a nice cocktail. For whatever recipe you pick, I would recommend a younger one (which doesn't mean it's not good). Because you don't want to waste the taste of a very old Cognac with a lot of sugar, especially if it's a very expensive bottle. If it's in the evening, I don't mind an old-fashioned Cognac.
What is your favourite cognac cocktail ? 
I'm a big fan of the Cognac Summit, because it's slightly fizzy, and super refreshing.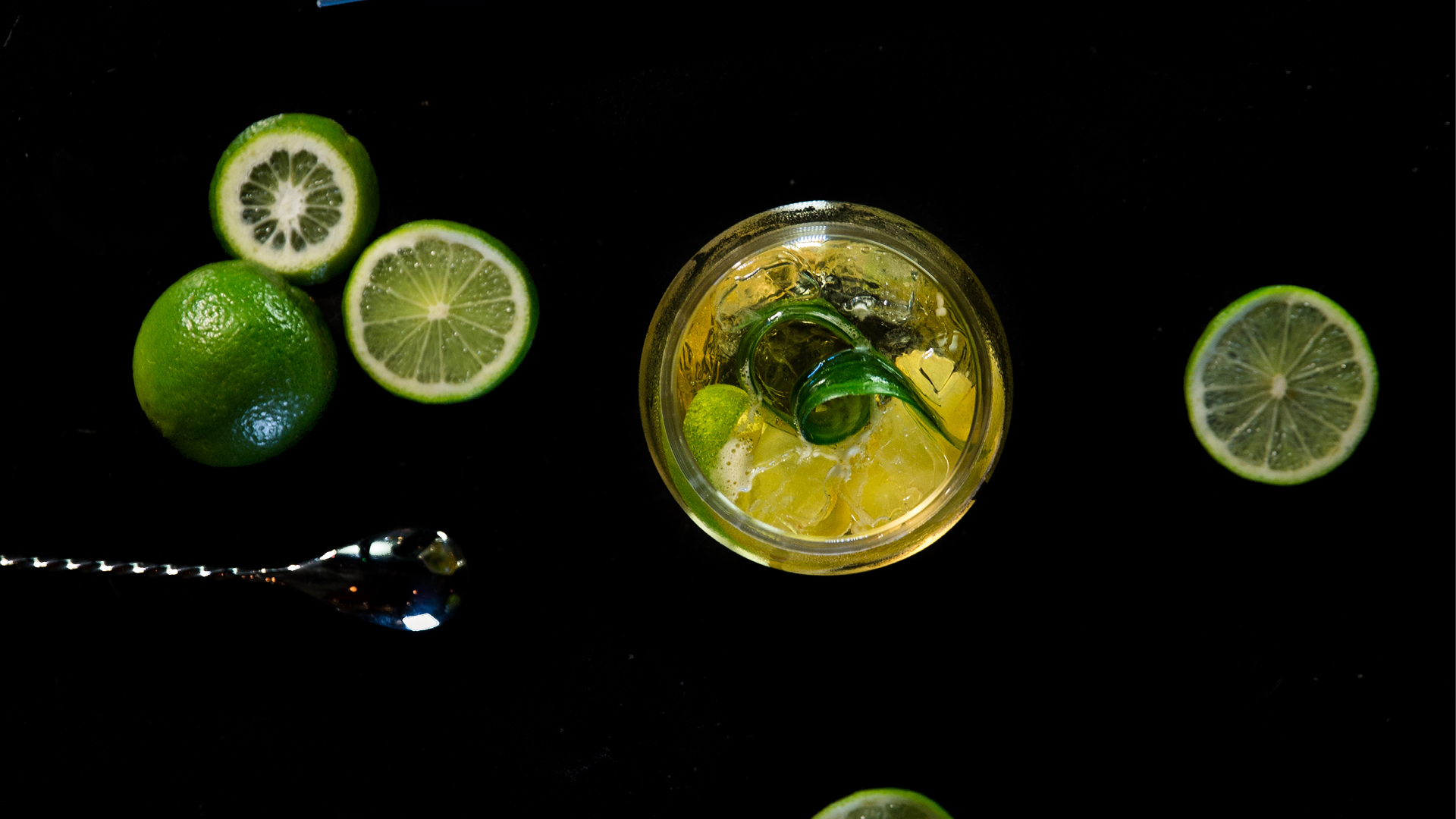 Can you share the recipe?
You make it by mixing Cognac (of course), fresh slices of ginger, lime zest, a cucumber peel and lemonade. 
You can also discover the recipe in the Cognac Summit video tutorial.
What are your favourite places to go when you want to enjoy a glass of Cognac?
In India, we don't have that many bars that serve Cognac. At least for now! When you go to places where Cognac is sold, the bottles are very expensive because they are very rare. That's why I prefer drinking home. Watching TV or conversing with someone. Once every two weeks, I'll have an intimate Cognac tasting, just by myself. 
Thank you so much for your input, Ajit, it was lovely to meet you (virtually). Where can we contact you, or follow your work? 
Thank you! You can follow me on Instagram @thehappyhigh or on Facebook. 
Stay Happy High !